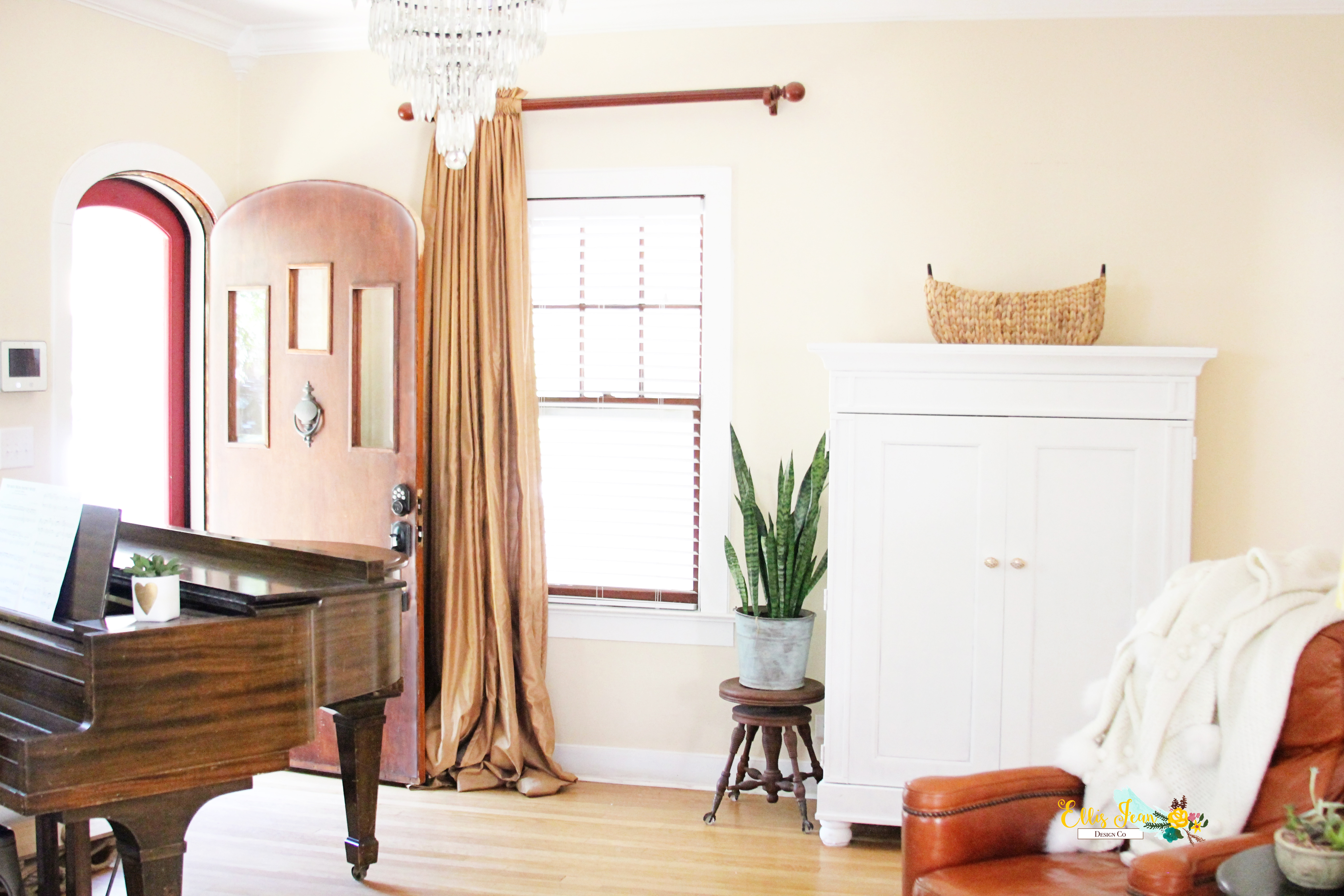 I'm one of those people who doesn't care for a TV sitting out in the open in the main living area of a house. I hate for it to be the "center of attention" in the room. We only have one living area in our home, so when we bought the house, we bought a media cabinet for the black box. We found this one at "Kiss it Good Buy" in historic downtown Grapevine, Tx. If you ever get a chance to shop there, you should! SO many great higher end items on consignment (we also got our antique dining set there). Anyway, this cabinet was white and I was in love with red at the time, so I painted the cabinet "Emporer's Silk" by Annie Sloan. No judging here, please, as this was my first ever piece of furniture to paint! I look at it and cringe. Anyway, recently, she got an update in white chalk paint and I'm loving it!
Here's a before pic in the red that I was SO sick of. This picture was taken 3 Christmases ago. That's the last time I intentionally photographed the cabinet. Since then, it's mostly been left out of photos!! It's amazing how styles and decor tastes change over time!
So, moving on to better things….. 🙂
Here's how she looks today! I'm still contemplating whether I want to distress it or not, and I need to add the finishing coat of wax. But let me tell you just how much I'm loving the change!
I've been waiting for months to dress the cabinet up with these beautiful knobs from Anthropologie!
So, what do you think? Better??
Maybe one day I'll have a second living area the TV can find a home in, but until then, a pretty cabinet will do just fine.
Till the next time,
Kassie
SaveSaveSaveSave