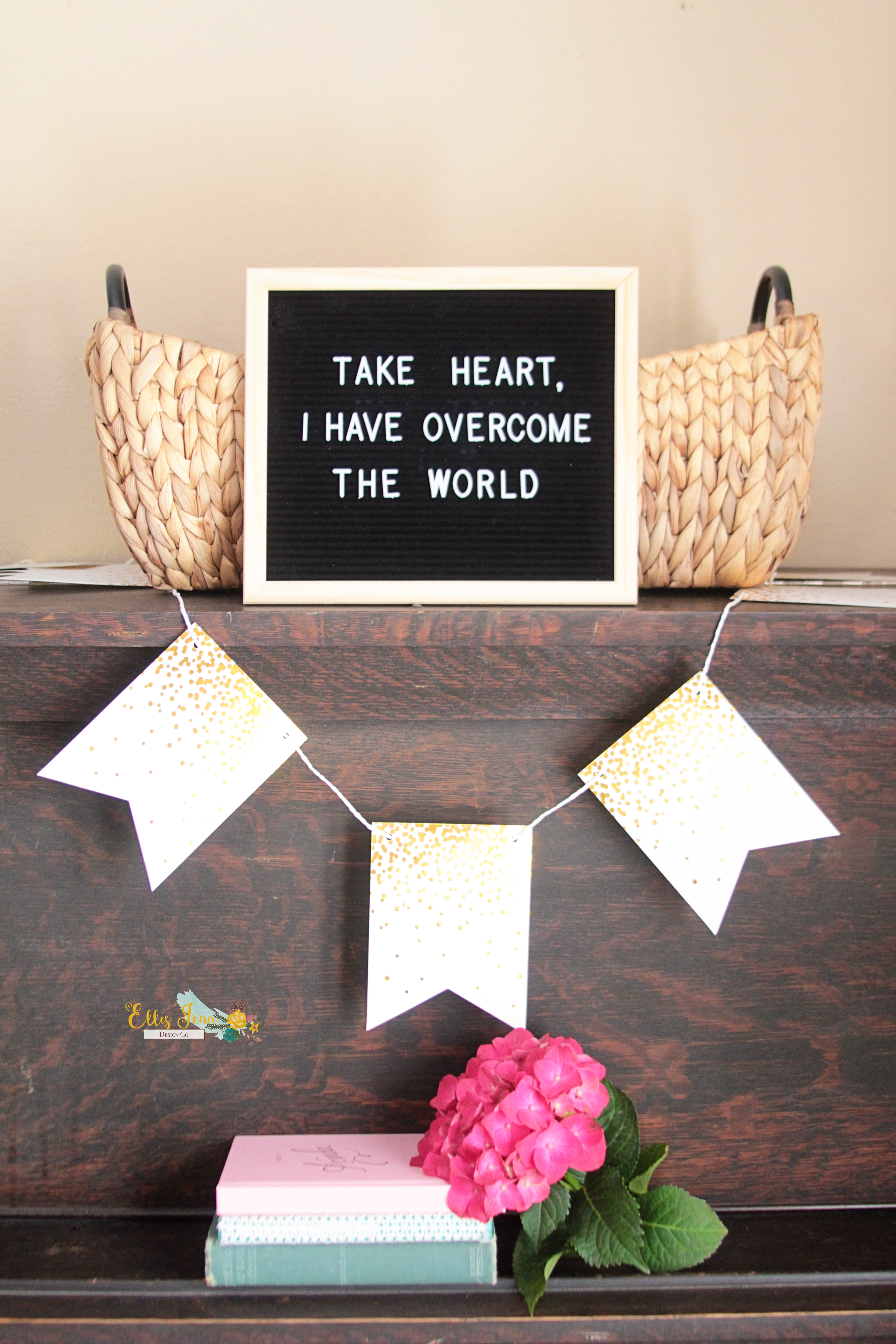 *This post may contain affiliate links for your shopping convenience. 
I have this thing for fresh flowers. No, not the big expensive bouquets (though sometimes those are nice, too), but just the simple little bunch you can pick from your yard or buy on a regular trip to the grocery store. This year, I realized I've been on a roll and I've had fresh flowers every few weeks since springtime. They just seem to make a space happier. And happiness for about $6 is pretty great! 🙂 Almost as great as my happiness in a Starbucks cup for $4.93.
I thought I'd share a few pictures of the different flowers I've had so far this spring and summer (since it HAS been forever since I've updated the blog). Do I even have readers left??
This year, I have a Hydrangea bush, and though it's not doing much now, I did have these big beautiful pink blooms. And Hydrangea dry beautifully, so you can use them longer.
This bunch of Babies' Breath caught my attention at the store, was cheap, but I couldn't handle the smell. I never realized how awful they smell! It was literally making me nauseous, and my kids were complaining, so these went to the front porch till they dried up! I don't know where they got their name. My babies always had sweet breath. They shoulda named these "toddler's breath". My kids have THE stinkiest breath in the mornings. UGH.
They got replaced with these fresh twigs/leaves from a tree my hubby was trimming in our yard. Can't get better than FREE, right?
And then there was this cute little bunch my hubby picked up when we had company coming for dinner. He got them at Wal-Mart for $6.
And look at these beautiful tulips! These were the most expensive at $10, but they came in a HUGE bunch. I love the way they gracefully drape, but they didn't last too long.
When the tulips started getting too droopy, I cut them down and kept on going until they absolutely looked awful!! Gotta get that ten dollars' worth!! Ha! (And you really can't see them well in this picture, but hey, it's a pretty picture!)
Here's a loner, but still looking pretty in one of the vases we got at our wedding shower (almost 7 years ago)!!! Where has the time gone?!
So there you have it! You CAN have fresh flowers without spending a fortune. Just a couple tips (although I'm not a pro) for keeping them looking fresh longer:
Cut stems at a slant and put cut flowers in lukewarm water and bulb flowers in cold water.
Change the water out every couple days.
Give them food….flower food. They like to eat too. 🙂
My hubby sent me this bouquet from Farmgirl Flowers on Valentines Day this year. They are gorgeous. I've always told him I'd rather have something I can keep for the house, or something to wear. But, I'd become obsessed with this particular place, and had told him I'd love to have some. I don't really think he remembered – I have my BFF to thank…. hahaha….but he came through. 😉 Anyway, in all honesty, though I loved these flowers, I'm just as happy with the simple little bouquets I bring home from the market. I told him he can go back to regular programming next year…..
So there you have it! Go buy some fresh flowers and see if they put a smile on your face and make the room happy! And check out my links below for some really cute vases. I have the DARLING Kate Spade one, but for some reason, none of these flowers ended up in that vase. It's holding important things on my dresser….
Linking up at The Chronicles of Home for the Inspiration Gallery.
Till the next time,
Kassie
SaveSave
Follow my blog with Bloglovin