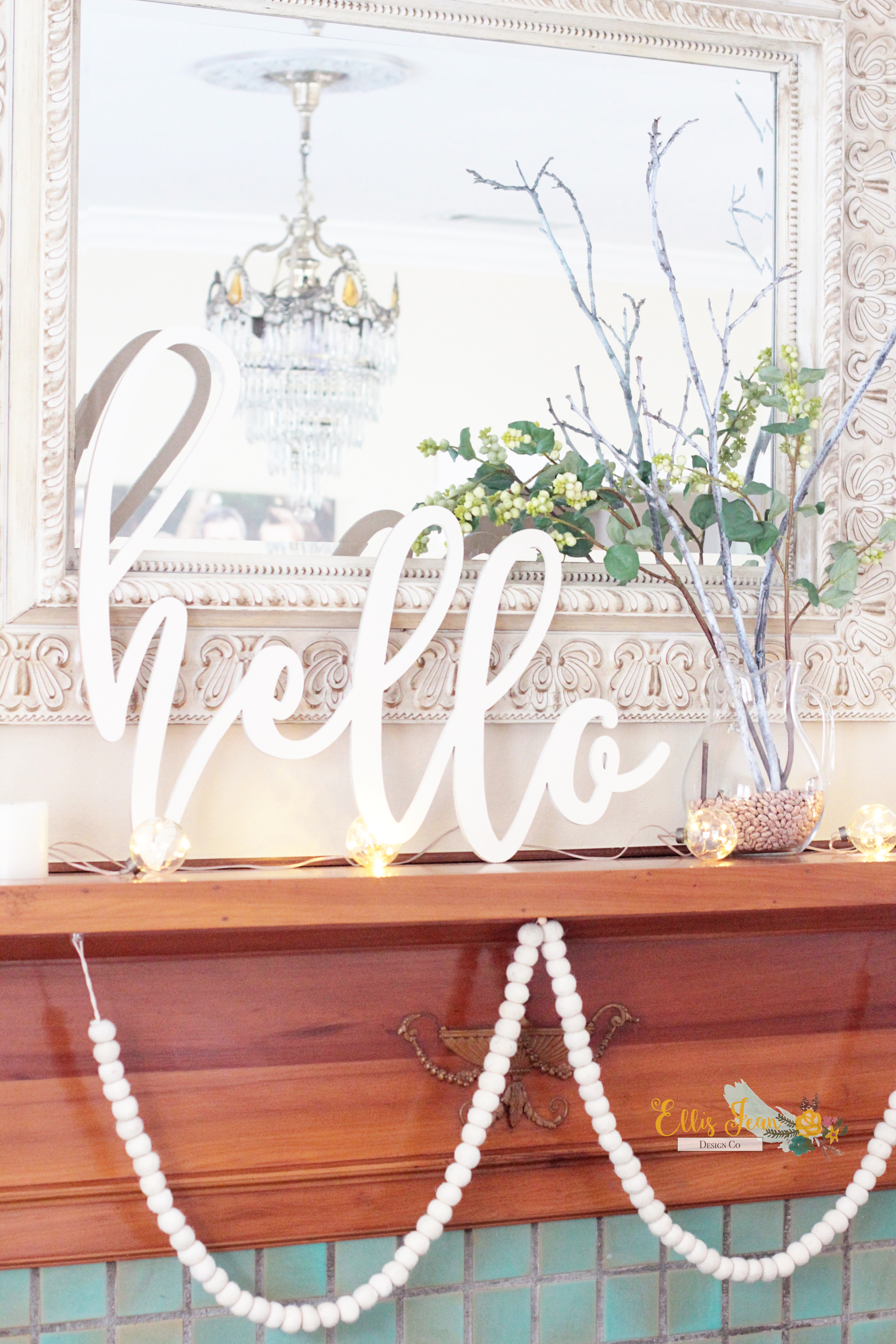 *this post may contain affiliate links for your shopping convenience.
Who can believe Spring is practically here?! I'm sure winter will surprise us again with Easter being a little late this year, but most days are feeling more like Spring where I am in Texas.
I changed up my mantel a couple weeks ago to feel more Spring-ish. I knew it wasn't finished, and probably still isn't, but yesterday I found these cute little string indoor/outdoor lights in the garden section at TJMaxx. I threw them on the mantel real quick to see what it looked like and they stayed. When it's too warm for the glow of the fireplace, these lights will do nicely with cool evenings. 😉
I've had several ask me about this cute "hello" sign on Instagram, so I  thought I'd share the direct link for it. I LOVE it! You can click HERE to purchase your own!
Aren't the lights super cute?
I guess at some point, I'll take down the felt garland that's been there since fall, but for now it's staying put!
Do y'all have any spring decorating done yet? This is about all I've accomplished so far….
Happy week-end everyone!
Kassie